Thermoformers
Introducing the LD 1218 Thermoformer by E & D Engineering Systems, LLC
Situation:
In the world of plastic packaging, most product producers rely on a third-party to produce the plastic packaging they require. This becomes a variable cost item that, in many cases, can significantly influence the selling price of the product.

What if that could be changed?

What if a producer could inexpensively and reliably produce their own packaging?

Producers could eliminate any dependency on a third-party and have confidence that they can completely control their own destiny from the standpoint of price and quality.LD 1218 Thermoformer by E and D Engineering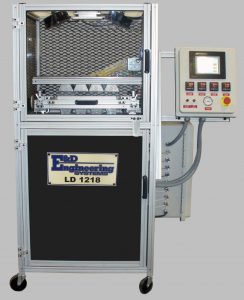 What Product Packaging Should Do:
Protect the product
Showcase the product
Be an inexpensive component of the overall delivered product package
Be viewed as a quality package - giving the consumer confidence that the product inside is also quality
LD 1218 Features:
Built to rugged machine tool standards
Capable of continuous, reliable performance in a production environment
Meets all OSHA Safety Guidelines
Dual Heater Banks for faster cycle times and to insure uniform heating through the feedstock
Easy changeover of fixtures or dies
Portable, the LD 1218 can be easily moved to a new location without concern. All that needs to be done is to have a 220V connection and a supply of
clean, compressed air (80 to 100 PSI)
Simple to operate: a new operator can become proficient in operating the LD 1218 in only a few minutes
Capable of working with a variety of feedstocks ranging from as thin as 5 mils to as thick as 20 mils
Base machine is designed to be manually loaded using flat stock (individual sheets)
Very simple control system that allows for adjusting heating or vacuum forming times
Easy to troubleshoot
Basic "ABC" control system
Maintenance requirements take less than one hour per 1,000 hours of operation
Options:
Automatic load and unload (individual flat sheets)
Roll feeder with cut-off mechanism
Highlights of How the LD 1218 Thermoformer Compares to the Competition:
Ruggedness: #1 in industry in this size range
Simple "Operator Friendly" control system and operating architecture
Safety interlocked door
Photo-eye watches for sagging in material
Car automatically retracts if loss of electricity or air
Two Year Warranty standard
Quick Changeover: average time is less than 30 minutes
Recognized throughout the industry for its reliability
Exceeds all industry safety standards
Price is considerably lower than comparable products from major manufacturers. There are some small manufacturers that market a much lighter-duty product, and they would like to have them regarded as equal. However, the LD 1218 Thermoformer is vastly superior. Why not give us a call for more information?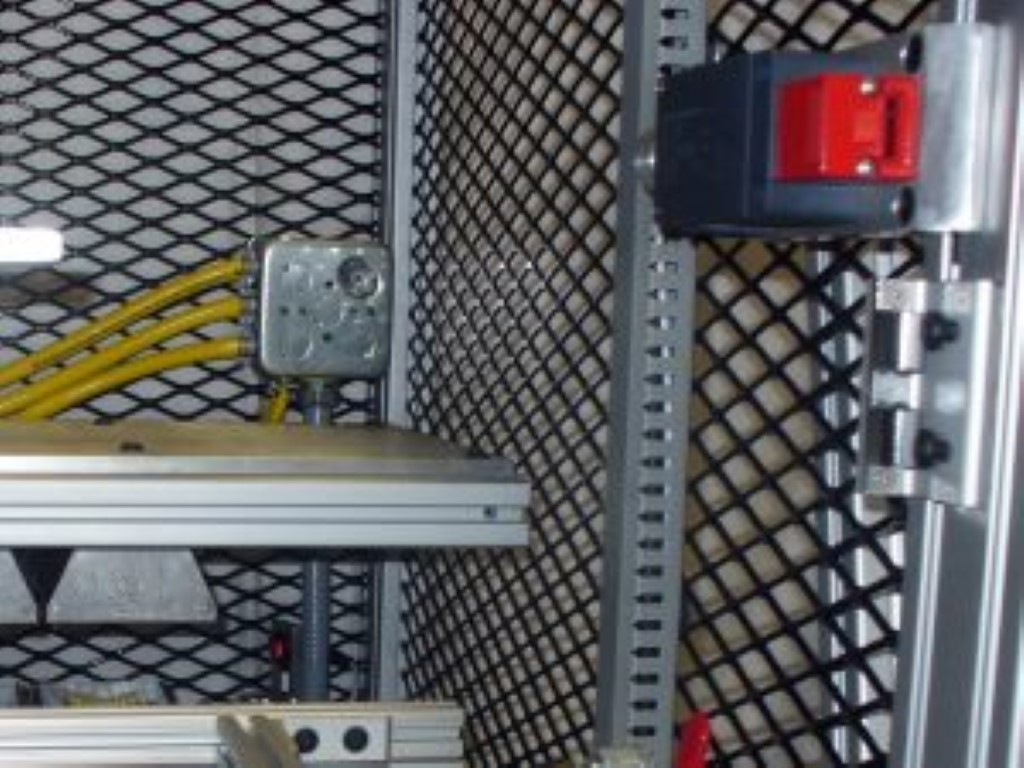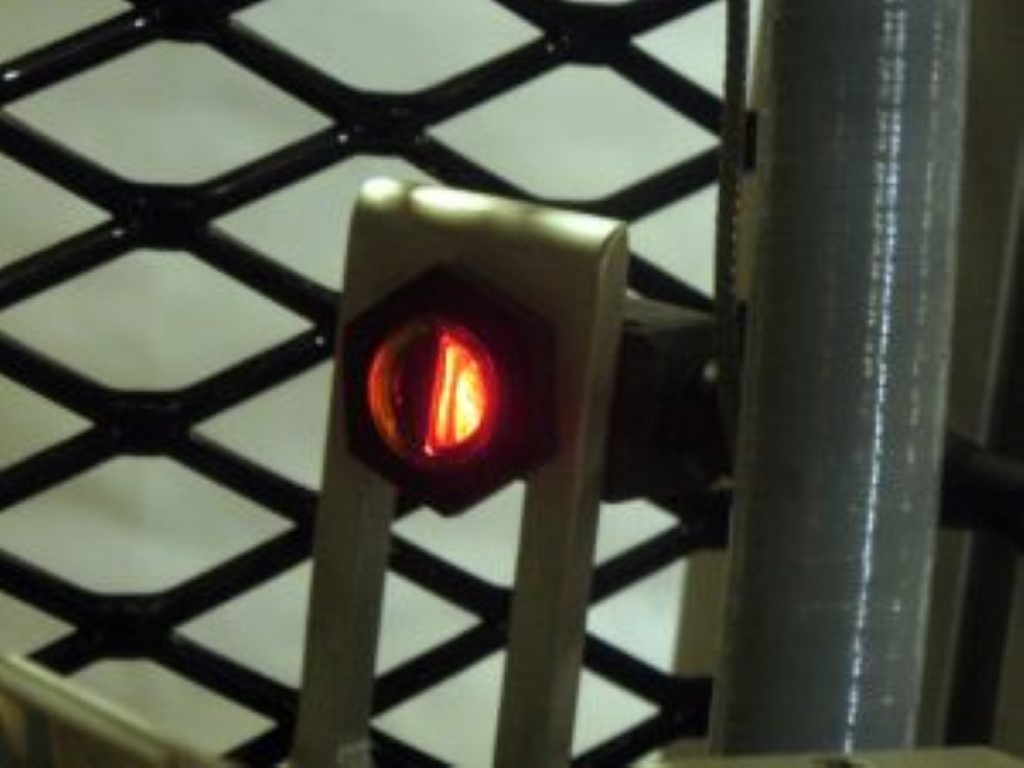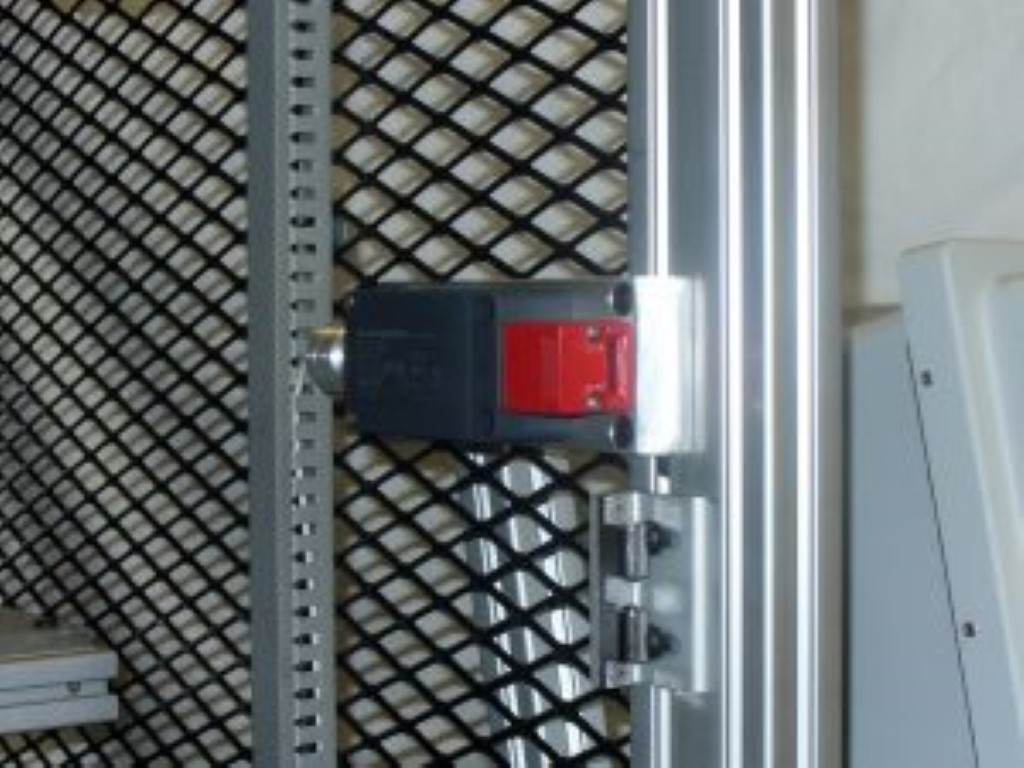 LD 1218 Thermoformer Specifications:
Vacuum shuttle thermoformer with plug assist
This is fully enclosed, high strength, custom engineered, aluminum extruded construction designed to ensure rigidity with an electric, safety interlocked door.
Each function of the machine is PLC controlled with an advanced easy to use touch screen operator interface.
This machine is automatic: load material, push start and watch the forming begin.
Maximum adjustable forming area is 10" x 16"
Maximum sheet size is 12" x 18"
Footprint is 38" x 50" x 90" high
The bottom platen has a stroke of 6" with fully adjustable speed controls and length of travel.
It has a plug assist assembly with a stroke of 20".
It has an adjustable manual clamping frame.
It has eight, 650 watt 230 volt ceramic heaters (4 top; 4 bottom), with 2 independently controlled heating zones.
The cooling of the material is provided by two 220 volt single phase 275 CFM fans.
The vacuum system consists of an air operated pump operating at 27 Hg, with two 680 cubic inch accumulator tanks and a high flow, pilot operated vacuum valve.
It has a fused 20 amp disconnect that can be locked out.
The machine is wired for 240 volts single phase and requires 80-100 PSI air pressure.
It includes an operating manual, electrical schematics, and a parts list.
The LD 1218 Used in the Classroom:
E & D Engineering is committed to supporting the
Plastics Engineering Technology course
at
Mid-Michigan Community College
. We've shared our knowledge of the plastics business with both students and staff. Our goal is to help students become familiar with not only the industry, but also the hands-on experience with thermoforming machines.
The LD 1218 is an excellent tool for students to get experience with what they're learning. Students can experiment on smaller pieces of stock. They can see first-hand how temperature, cooling, length of time in the oven, etc. has a direct effect on the resulting product. The LD 1218 also allows them to learn the basics of what it takes to program a thermoforming machine.